Pussy Saga Test and Review: a free hentai game on Android
Pussy Saga
Do you like puzzle games as well as hentai games? Pussy Saga should please you a lot, since it is both a puzzle game and a porn game based on the crazy universe of Japanese mangas. As Hentai Area wants to be a complete hentai website, we had to offer you a complete test of Pussy Saga so here is our opinion!
Presentation of the game Pussy Saga
Since the development of the first porn games on the Internet, things have changed a lot. Among the multitude of games offered today, there is something for everyone. First of all, publishers vary the setting and the scenarios in order to answer a multitude of fantasies: Real 3D, Hentai, soft porn, hardcore porn, fetish, BDSM. Some games even focus on body parts, as is the case with Pussy Saga, which focuses mainly on pussies. Then, publishers offer different types of gameplay: JRPG, JMRPG clicker and now, puzzle games with Pussy Saga. The latter was developed by OnMedia, the creator of Cunt Wars, Smutstone, SlotBitches, Fap Titans, Sex Gangsters and Poker Sluts. It is hosted on the Nutaku platform and this game is forbidden to people under 18. You will find it available in English, French, German, Japanese, Chinese, Spanish and Russian.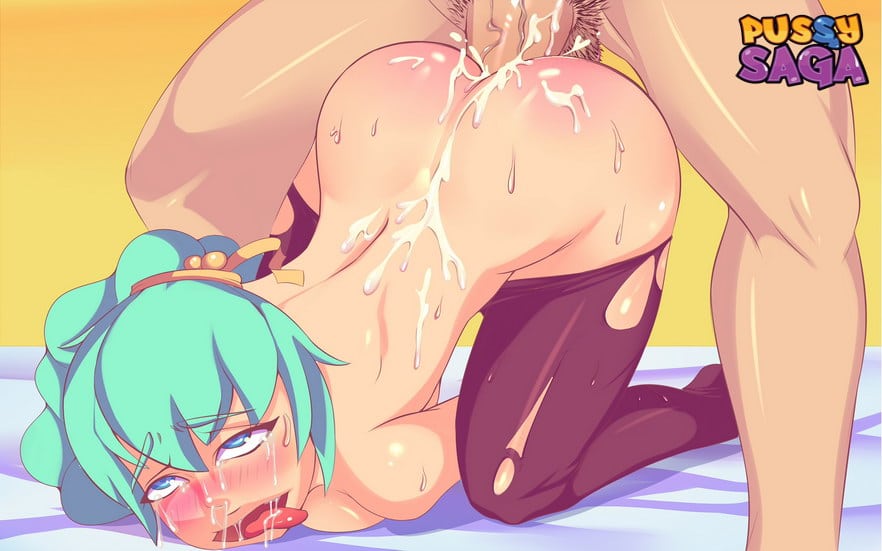 Story and goal
If you have been addicted to Candy Crush Saga and enjoy those puzzle games where you have to solve puzzles to get items that will allow you to expand your world, then Pussy Saga should not be difficult for you to pick up. The only difference between this game and the others is that it is very exciting.
The starting story is very strange, but you will see that you get into the game very quickly without making a bad pun. An elf fairy with generous and sexy forms comes to wake you up one night to propose you a quest that is out of the ordinary. The goddess of pleasure has been captured by a monstrous creature named Sapho. The only way to free her is to collect the juice of your semen from the vaginas of the women you've fucked.
Throughout the game, you'll interact with a variety of sexy women. As you progress in the game, you will evolve and build a business that will allow you to meet even more women. In particular, you will create a porn studio and a porn theater. As you progress, you will have to talk to these girls to excite them. You have to choose the right answers to make them want to fuck you, otherwise they will hate you. Once you get a date with them. A puzzle game will be proposed to you. You will have to earn points by aligning objects. The more you win, the more they take off their clothes and if you win the level, you will be entitled to a very hot sex scene!
The gameplay
The game format allows you to see very sexy images and explicit porn scenes. Even if it is very exciting, we must admit that the graphics are far from 3D Hentai games. Nevertheless, you will have a very good time while enjoying the games.
The gameplay is based on two things. First, you will have to choose answers to succeed in undressing all these teases and succeed in fucking them once and for all. Secondly, you'll have to solve puzzles where you'll have to line up tokens to cause stunts and collect points. In the list of objects to align, we have:
The strawberries: which symbolize your sexual skills
Green bows: symbolizing your flirting skills
Pink lips: symbolizing your passion skills
Cubes: symbolize your charisma
Blue roses: symbolize beauty
Orange hearts: symbolize romance
Broken hearts: symbolize sensitivity
Pairs of binoculars: which are luck points
As you progress, you can also collect gifts or items that you will offer to your conquests to encourage them to fuck you.
What makes this game original is that it makes your head work as much as it makes your underwear move. We call it having a healthy mind in a relaxed body. Even if the games are easy, in Pussy Saga, you have to rack your brains.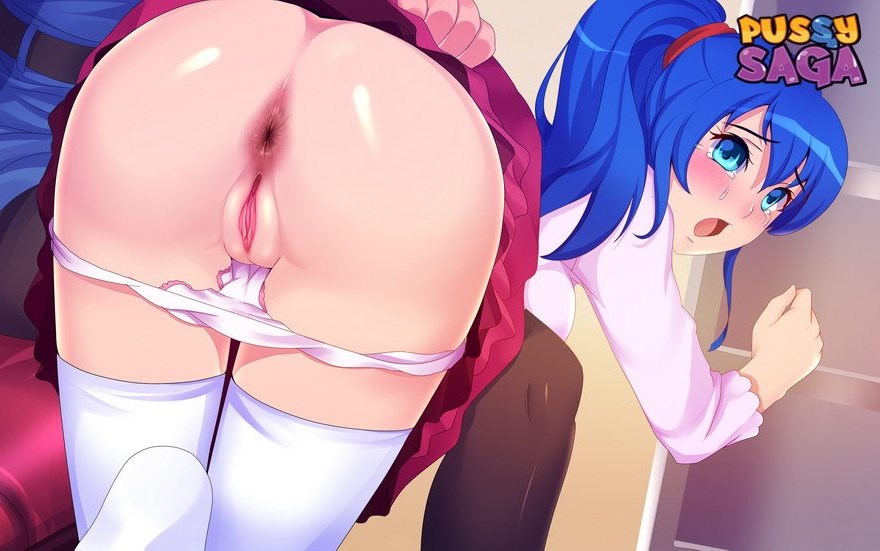 How to play Pussy Saga?
The advantage of Pussy Saga is that the game is free. You can access this universe by registering from the login page. Be careful, you have to prove that you are over 18 years old. However, it should be noted here that the PC version of the game no longer exists since January 1, 2021. Today, to play Pussy Saga, you have to use Android.
Is Pussy Saga free?
Registration is free and will give you unlimited access to your personal account. For the instructions, you will just have to follow the guide (which is quite rough, but that's to put you in the mood of the game).
There are many free hentai games, for example we suggest you play Hentai Heroes for free on our site! We can also advise you the game Comix Harem from Nutaku.
Pussy Saga also offers paying options. Indeed, you have an energy recharge bar. This one empties as you go along, and you will have to wait for long minutes for it to recharge in order to continue playing. This energy and the various actions in the game may require Bucks (the game currency) or crystals or nectar. For example, crystals can be used to buy energy points to keep playing longer.
You will be able to buy credits (Bucks, nectar and crystals) with real money in the game store. You will be able to buy two types of packs:
The $1 pack: with 500 Bucks, 50 crystals and 500 nectar
The $19.95 pack: with 4000 Bucks, 500 crystals and 4000 nectars
In principle, with a large pack, if you manage your credits well, you will be able to play for a very long time.
Pros
The first advantage of Pussy Saga is that it is 100% free. To play, you just have to create your account and launch the game. Then you are free to buy credits in the store.
Pussy Saga belongs to the category of porn games that combine sex scenes with puzzle games. It makes you think, but not too much. The puzzles are very simple and suitable for all levels of play. The difficulty increases as the player progresses, but it is not very complicated to succeed.
The drawings and graphics of the scenes are quite good for a game of this format. Today, the PC version is no longer in use, but the Android version offers better graphics for a better quality game with additional content. You will be able to fuck even more sexy girls as long as you manage to seduce them.
Pussy Saga is a sexy game that will turn you on a lot, but above all it is a fun and recreational porn game that is easy to play even with people around you. First of all, the music is pleasant and there are no annoying noises. You will be able to play in all discretion.
Each girl has her own character and you have to succeed in seducing them to fuck them. This allows the dialogues not to be too repetitive.
Cons
The first disadvantage of this game is that even if it remains relatively soft compared to some 3D hentai games, it remains a porn game which is forbidden to people under 18, to the great displeasure of those who are approaching their majority.
Then, we can regret some elements of the scenario, especially the episode with the fairy at the beginning. For an introduction, it is not very engaging.
Then, even if we appreciate that the game is 100% free, the game time remains limited and you have to buy credits quickly if you don't want to have to wait long minutes between two game phases. When you reach the height of excitement, you usually don't like to be cut off too much.
Pussy Saga review: our opinion
Having tested Pussy Saga and many other hentai games on HentaiArea.com, we are going to give you our opinion on the game itself, but also in comparison with what exists on the market.
The game is very easy to play and you can understand the instructions very quickly. The scenario is rather well worked and the idea of mixing the choices of answers with puzzle games to seduce girls is rather original compared to what other hentai game developers propose. The graphics and drawings are quite good, even if we are still far from the stunning graphics of 3D games. Nevertheless, it is clear that this game is both sexy and fun and that you will certainly enjoy it and be entertained. You won't have any trouble playing it even when there are people around, because you won't be bothered by annoying noises. It is 100% free unlike many porn games, but you should quickly switch to the paid options if you don't want to wait for long minutes between two game phases or be interrupted in your momentum.
The game Pussy Saga is also available in other languages:
Hentai Games Similar to Pussy Saga