Cunt Wars: a turn-based hentai role-playing game
Cunt Wars
Are you tired of repetitive sex scenes in porn games? Then you will love Cunt Wars! With exceptional graphics and exciting gameplay, this Free to Play hentai game immerses you in a hot and strategic universe. As this is an RPG card game, you will face enemies to achieve victory and unlock new skills. You can also try your hand at the multiplayer mode by going up against the finest strategists from around the world! So if the adventure tempts you, discover our complete opinion on Cunt Wars!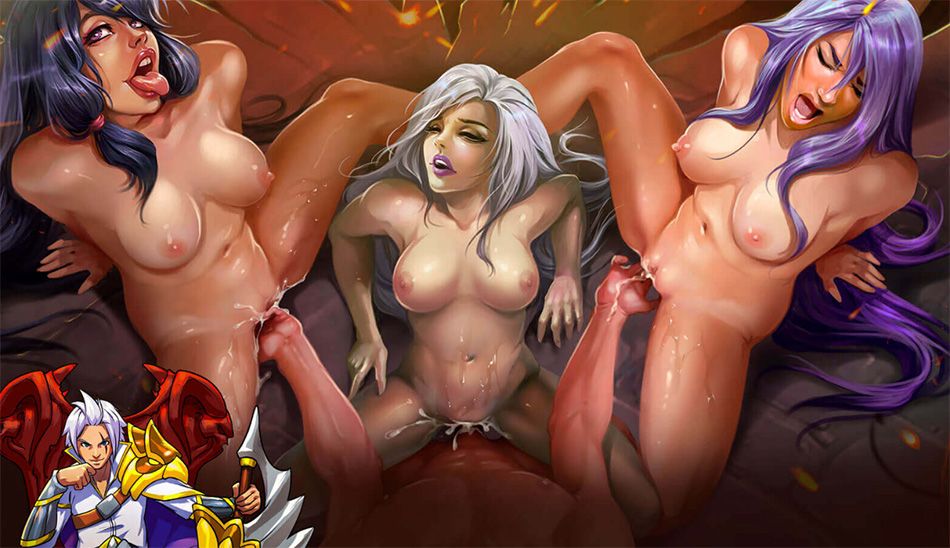 Cunt Wars: a turn-based hentai role-playing game
Cunt Wars is a card game created by Hooligapps, a juggernaut of hentai games on PC! Available in Free to Play, you can play it unlimited without taking out your credit card. From the start, you have a deck of cards of sexy warriors who are ready to go into battle to face enemies! In this RPG, you play as a peasant who aspires to access financial wealth. With this in mind, he recruits an entire army of hot girls to take over the world.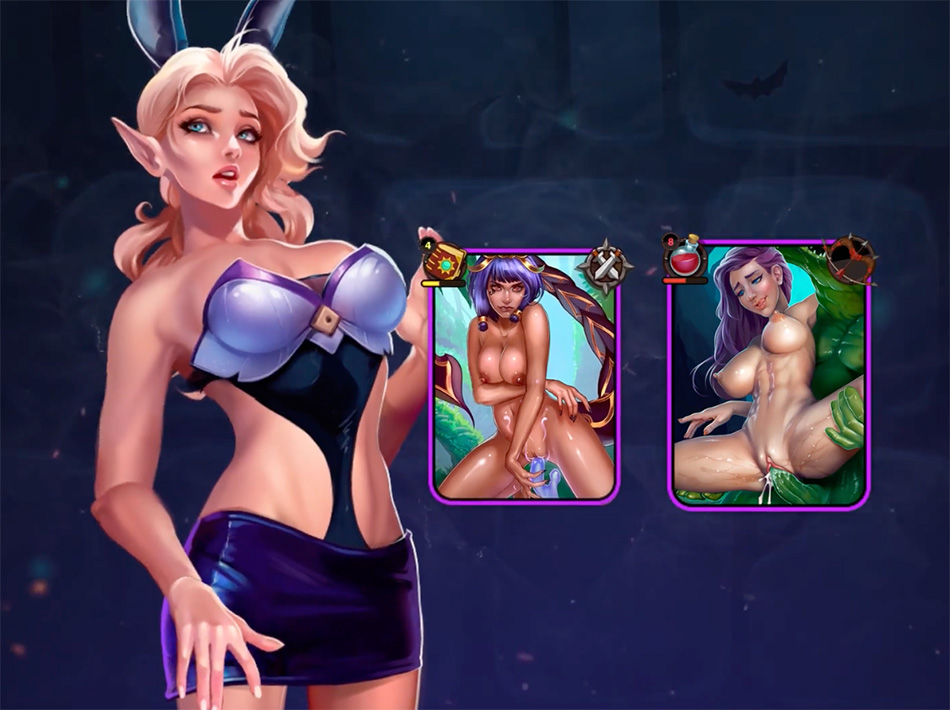 So you have to train to master all the abilities of your harem to strengthen their skills. Naughty magician, naughty fairy, sulphurous archer… There is something for all tastes and for all desires. But the strong point of this turn-based game is to manage to develop the right strategy. In the heart of the fight, it will be necessary to anticipate the blows of the enemy, which can quickly become addictive. In addition, as you progress in the game, you unlock bonuses and virtual money to evolve your characters, undress them and make them even sexier.
We recommend Hentai Heros: the most popular hentai sex game on the internet!
What is the object of the game?
In the card game Cunt Wars, you face warlords in torrid battles. When you achieve victory, you get a chest that contains a reward. By checking your email, you can also receive up to 100 free gold coins per week! Thanks to these credits, you progress in the game by buying skills and accessories necessary for your strategy.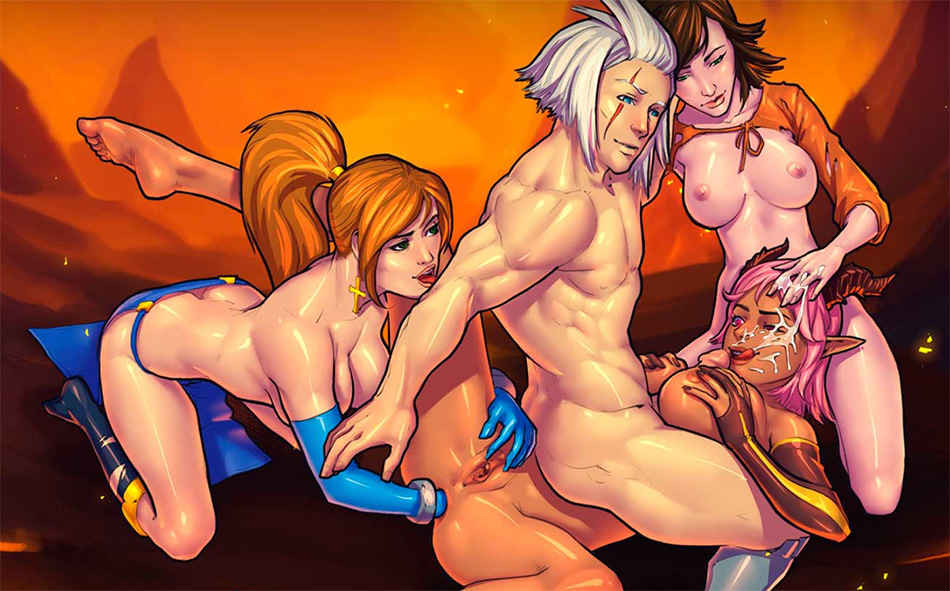 This allows you to spice up the experience with ever sexier girls and ever more lascivious poses. Likewise, you will be entitled to weekly events which will allow you to test your skills and discover new naughty warriors. And to go even further in the excitement, you can also access the multiplayer mode which promises you even more passionate sex!
Indulge yourself in the game Hentai MMORPG and its irresistible gameplay!
Cunt Wars gameplay
On the gameplay side, Cunt Wars uses all the codes of the hentai game. With very well-made drawings, the graphics are stunning and the very immersive animations. As you progress through this RPG, you even discover super hot new positions for your sexy warriors. Downright addictive, it's a card game available in Free to Play. So you can enjoy a maximum of X without spending the slightest feeling.
Easy to play, you will have many tutorials from the start to help you get started in this turn-based game. Then it's up to you to compose your own strategy by mastering the skills of your harem. By adding special abilities and performance boosts, you progress through the main adventure to win the fight. On the multiplayer side, you compete against strategists from around the world to hone your style and stand out from the crowd. Downright addictive, Cunt Wars is a naughty card game that could fill up all your free time!
Is this game free?
Cunt Wars is an RPG available in Free to Play. So you can play unlimited without taking out your credit card to progress in the main story. In addition, you regularly receive free rewards in your mailbox in the form of gold coins. This allows you to strengthen the skills of your sexy warriors to win the fight!
For the impatient, this hentai game also offers to purchase equipment or performance boosters directly. This is a trick that helps to facilitate progression in the game for an even more spiced experience with your harem.
Want more? We recommend the porn game without credit card Fap Titans!
How to play Cunt Wars on PC or Mac?
Turn-based Cunt Wars is available on PC or Mac. As it is accessible on browser, you can play it anytime and anywhere without any problem. Upon registration, the game begins with a deck of 4 cards made up of sexy creatures. Then you face your first enemy by following the given tutorial. From the start, you will therefore have to learn to master the naughty performances of your sexy warriors to win the round and unlock rewards!
For those who love clicker sex games then Hentai Clicker is the perfect choice!
How to play Cunt Wars on Android?
The Cunt Wars hentai game is available on Android via the APK app. So you can take it anywhere with you for a steamy little strategy session. In addition, the application is very well done with graphics that are always breathtaking and worthy of the most beautiful Japanese manga. Available for free, this erotic card game will fill the downtime of your day with a maximum of X!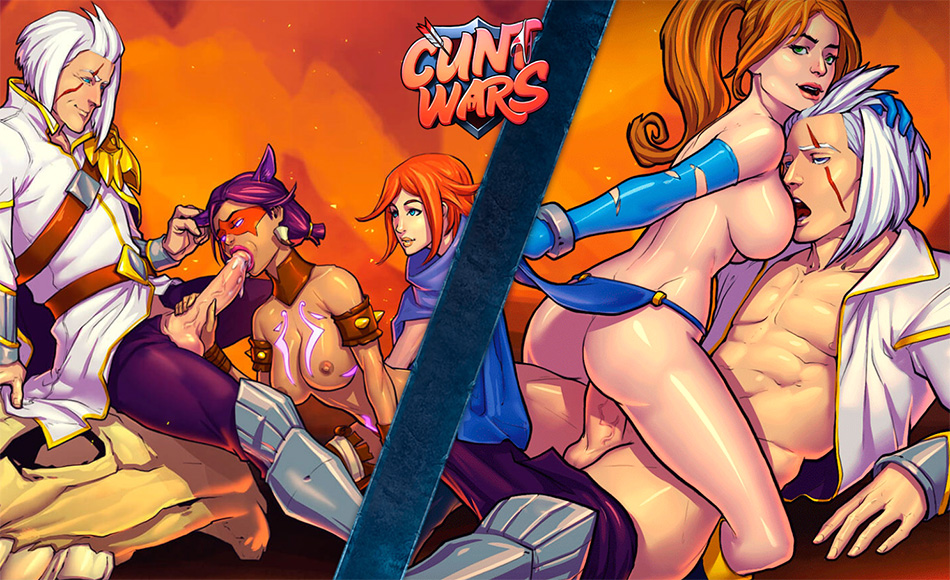 Can you play Cunt Wars on iOS?
At the moment, there is no Cunt Wars app available on iOS. If you have an iPhone or an iPad, then you can directly connect to the official site of this hentai game. However, it must then not adapt very well to the size of the screen, which can make the fight difficult. You also lose out on the graphics since the image quality will prevent you from seeing the sexy details. In this specific case, it is strongly recommended to turn to PC or Mac to make the most of it.
For those who like comic books and comics we recommend the game Hentai Comix Harem!
Our review of the game Cunt Wars
With original gameplay and exceptional graphics, Cunt Wars is a must-try hentai game! If you love erotic sex scenes and strategic battles, then this is the card game for you! Very addictive, it immerses you in an X atmosphere where action, suspense and hot sex coexist.
Plus, Cunt Wars is a totally free RPG! As you progress, you will learn how to hone your strategy by thoroughly exploring the skills of your harem of warriors or boosting their performance. This allows you to progress in the adventure and unlock higher levels. And if you want a maximum of challenge, there is also the multiplayer mode to confront the finest strategists from around the world. Between strategy and porn, Cunt Wars is a turn-based game to consume without moderation!
The game Cunt Wars is also available in other languages:
Hentai Games Similar to Cunt Wars