Nutaku Review: The Reference for Online Adult Hentai Games
Nutaku
Porn games are attracting an ever-growing audience. They are becoming more and more democratized and developers have to compete with each other to design sexy and erotic games that will appeal to different types of targets (men and women). If some are looking for porn games with hardcore scenes, immersive porn games, soft porn games, ultra-realistic 3D games, Hentai, LGBT or BDSM games. There is something for everyone. Today, to easily find the best hentai games on the market, there is a platform called Nutaku which we will talk about in this article.
Presentation of the Nutaku website
This platform was launched in 2015. Since then it has become one of the world leaders in the field of adult games. This platform is specialized in hosting free porn games and contains mostly hentai games. If you have to keep in mind a reference to find adult games straight out of the manga universe, it is Nutaku. This platform has more than 20 million users. It must be said that the owner of this site is not at his first try in terms of adult content since it is the company Mindgeek, which is also the owner of the famous site PornHub.
What can I found on Nutaku?
On the sexy platform of Nukatu, you can find many games for adults and especially hentai games. If you still don't know what a hentai game is, we will explain it to you in a few words. This Japanese term refers to the porn category in the world of manga. The hentai game uses all the codes of this universe. You will find soft porn, but also very hardcore. On the Nutaku website, you will be able to access three main categories of porn games:
Free and paid hentai games on PC
Hentai games for Android and iOS
Hentai browser games
Mobile hentai games
There are two advantages to be able to play mobile hentai games. Firstly, you can play the game in complete privacy. If you need to isolate yourself to play porn games and take pleasure in solitude, it is the ideal support. You can sit in your bathroom or toilet without anyone noticing anything. The second advantage is that you can play your favorite games anywhere and feel the pleasures of excitement wherever you want, at home, at work or on vacation for example. All you have to do is to go to Nutaku, select the game(s) you are interested in and download the applications to your mobile. Most of the games work on Android. All you have to do is create accounts and play. The disadvantage of this kind of games is that the icon is on the interface and it is sometimes annoying to install them on tablets that you share with other people.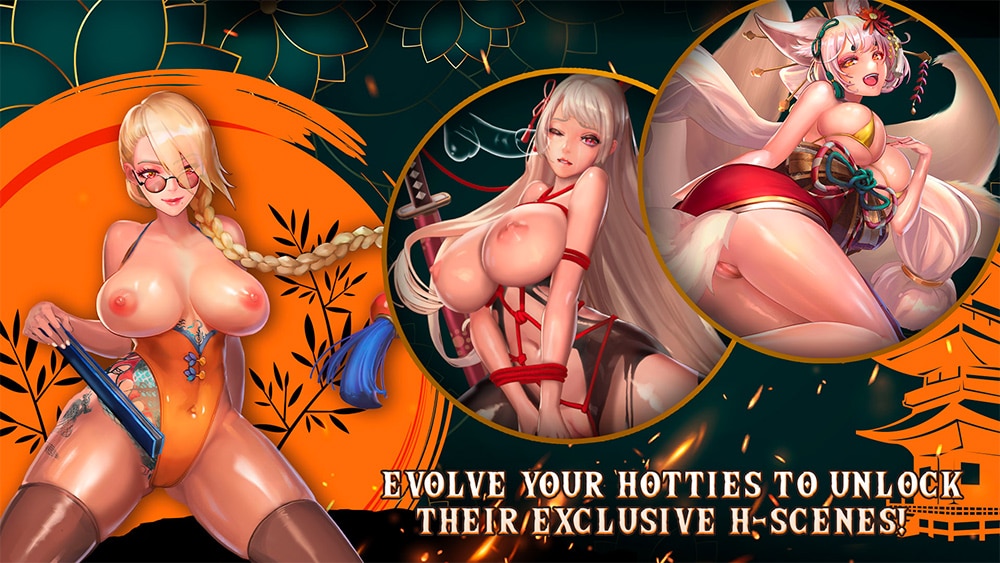 Downloadable hentai games for PC
PC games allow you to enjoy hot images and sex scenes on a PC screen. You can enjoy better graphic quality and a more immersive sexual experience. It is the ideal medium for hentai porn games in 3D for example. You won't miss any details and you will reach the peak of pleasure more easily. The disadvantage with this type of format is that you need a personal computer. It is best to install this kind of game on a computer that no one else has access to and avoid installing it on a shared computer or a work computer.
Browser hentai games
This is the most discreet solution since you don't need to install the game or the app on a device. You go directly to the website and log in to your personal online account. For more discretion, make sure to regularly delete your browsing history or open the porn game site page in a private browsing window. The games are compatible with Google Chrome and Firefox.
About Nutaku events
In order to be informed about all the events of the platform, it is essential to subscribe to the newsletter in order to receive all the offers. These events take place regularly and the site offers discounts on some games, free credits or free game time to test paid games.
The top 10 hentai games in USA
On the Nutaku website, you will find many games that have been acclaimed by the users. Here is a list of the top games in USA and in the UK:
Harem Heroe
Booty Calls
Chicks Wars
Sexy Airlines
Men Bang
Fap CEO
Top 5 hentai games on Android
For all smartphone and tablet users on Android, here is a selection of the best hentai porn games to enjoy an exciting experience in all circumstances:
Project QT
King of Kinks
King of Wasteland
Fap CEO
Booty Calls
Top 5 hentai games on iOS
For all users of smartphones running iOS, those who want to play porn games anywhere on the go or in discreet places, here are the latest trends of the moment.
BustyBiz
Chick Empire
Gay Harem
Billionaire
Good reasons to go on Nutaku
In general, people who use adult games are looking to have fun in solitude and discretion. There is nothing more unpleasant than those sites where the registration procedures are long and where you have to fill in personal information on endless forms. What we appreciate with the Nutaku platform is precisely the discretion and the ease of registration. First of all, the creation of a personal account on the site is 100% free. You don't have to provide any personal information or bank details. The only thing you will have to confirm with the platform when you register is that you are over 18 years old (the only requirement to access adult games). On the site, you will also be able to download one or more game applications for your mobile, which is even more convenient.
The Nutaku website offers you to buy credits to use to buy some games. For that, you have the choice between two options. Either, you can buy credits per unit at a very good price:
500 Gold: $5
1,000 Gold: $10
2,000 Gold: $20
3,000 Gold: $30
5 000 Gold: $50
10,000 Gold: $100
20,000 Gold: $200
30,000 Gold: $300
Either, you use one of the two subscription formulas. The advantage of using Golds on certain games is that you can access and play them without even needing an Internet connection.
The following payment methods are accepted:
MasterCard
Visa
UnionPay
Cryptocurrency
Bank transfer
PaySafecard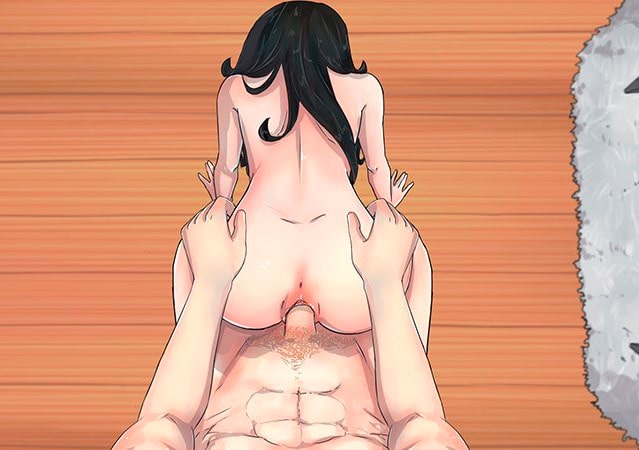 Nutaku's pros
What we appreciate on Nutaku is the great variety of experiences that are offered to users through the porn games. They are generally classified by categories:
Clicker games
RPG games
Simulators
Strategy games
Puzzle games
There is really something for everyone, for every taste and also for everyone. Whether you are looking for fun porn, soft porn, hardcore porn, BDSM and even LGBT games. The developers who offer their games on this platform know how to adapt to all users and especially to all trends.
The interface of the platform is very easy and pleasant to use. The proposed games can be easily taken in hand even if they are not translated into French. Fortunately, Nutaku offers many references in French as well as in other languages.
The other advantage of the platform is that you can remain anonymous by hiding your identity. This allows you to use the site in all discretion.
We also appreciate the social network of the platform. Indeed, the universe of manga is very open and you can make very nice meetings. You will have the possibility to exchange messages and opinions with the users and even to propose your own games.
The games are of very good quality in general. The graphics are quite good and the sex scenes are very exciting. You will easily take pleasure and will be able to play with one hand and masturbate easily with the other. The scenarios of the games are well written and there are frequent updates to discover new contents.
Finally, the platform is regularly renewed with new games. You can discover new games every month.
The cons
If most of the games are accessible for free, the gameplays are generally worked in such a way as to quickly lead you to switch to paid options. For this, you will have to take out your credit card and buy credits.
Like all adult game platforms, it is accessible to an audience of over 18 years old, which may displease users who are close to the age of majority.
Finally, there are fewer and fewer downloadable games on PC, but this also responds to a higher demand from players who prefer the discretion of online browser games or mobile games.
Our opinion about Nutaku.net website
If you are looking for good quality hentai games, then Nutaku is the ideal platform for you. You will find a wide variety of games, most of which are free. Very often, to enjoy all the features of these games, you have to switch to the paid options. But in general, there is a lot to enjoy. We love the collaborative aspect of the platform which makes the site friendlier and more collaborative. Some of the games offer a really immersive experience. It is not for nothing that the platform is famous all over the world and that it accumulates nearly 80 million visits every month. Nutaku is perfectly up to the level of the Japanese platforms specialized in hentai games.
It's time to come and visit the Nutaku platform and discover the incredible library of online porn games. You will be able to use them on your PC, on your smartphone, on your tablet and reach the ultimate pleasure by masturbating in front of incredible sex scenes, inspired by the universe of Japanese mangas. Whatever your sexual desires and preferences are, you're bound to find the perfect game. Take advantage of the events and promotions of the platform by subscribing to the newsletter. You won't be disappointed!
The game Nutaku is also available in other languages:
Hentai Games Similar to Nutaku